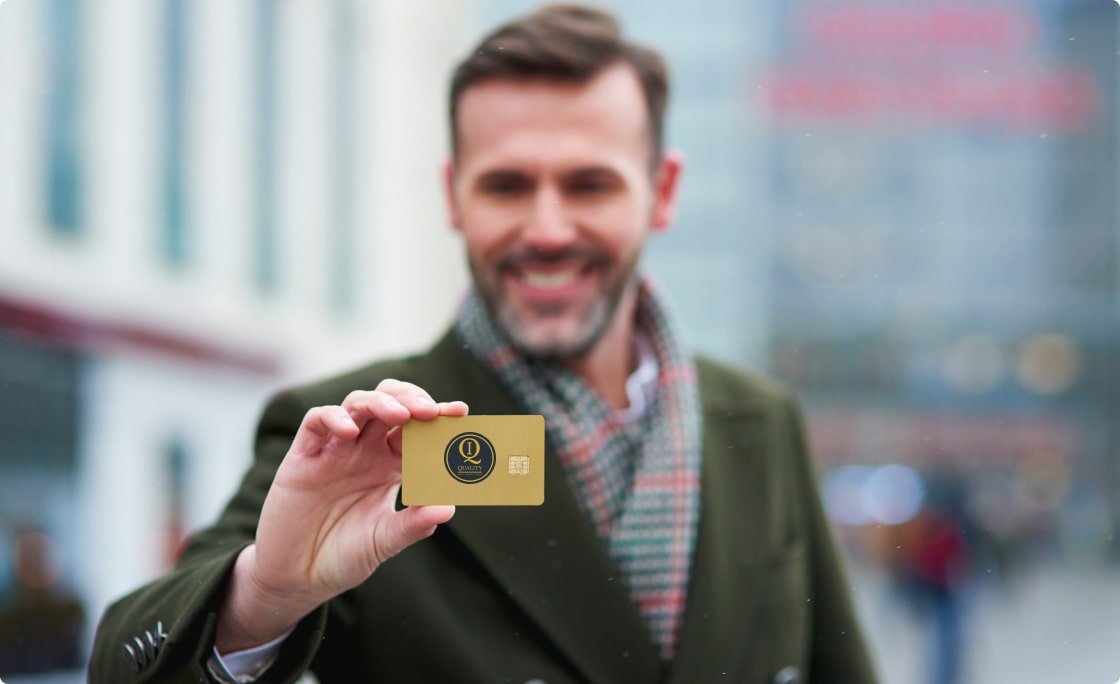 What is a QI Loyalty Card?
It's a simple way for us to give back to you, and thank you for your continued loyalty across the group.
Start collecting and swiping as soon as today!
'Our way of saying thank you!'
Once you have signed up to a QI Card you can start earning points. We issue 3 points for every pound you spend with us on Food, Accommodation and Camping. Once you have earned some points you will be able to treat yourself in any of our Quality Inns establishments. Your QI card works in real-time, so just swipe your card and your points balance can be used as payment or part payment towards your bill.
Spend just £1 spent and receive 3 points on your QI Loyalty Card
Use your points at any venue in exchange for food, drinks, camping etc.
You can collect and register for free at your favourite pub today. Have the below form ready or fill out when you're there, it's up to you!